I recently competed the Cert II in Security Operations. My trainers Gaven, Andy and Elisha, you all were awesome to work with. Your knowledge and skills made the course instructive and enjoyable. So much so, I smashed out the SAIWA test in less than 20 minutes. Thanks.
Paul - 13 November 2018
`
Just completed my cert II the whole process was well worth every moment, great RTO great instructor great admin and the facility was every bit adequate. A few times in the first week I felt frazzled I'll be honest as it had been awhile since being a student. But like anything if your serious about learning and gaining a new qualification you'll get the best tuition and experience at strike. Thanks for the new career qualification.
Beau - 19 October
`
Let me assure you…. if you are right now considering which place to take your training at…. Strike will outperform ANY of them 10 to 1.
Andy is a kickass ex military bloke that has an excellent skill set and an excellent method of communication to help transfer that skill set to you.
The way they teach makes you feel as if the SAIWA test is going to be this super intense difficult thing to pass…. but because they teach you this way…. when you get to the SAIWA test you pass it in under 15 minutes. The questions were SO SIMPLE after this training.
The best part of the training is the physical hand to hand training. You really get to rough Andy up and the man feels no pain. Dont ask to be a volunteer though you will definitely feel some pain! Lol.
I got the discounted rate too so it was actually cheaper than all the other options.
Dont miss out! Go to strike! I believe their SAIWA pass rate is something like 99 percent for the last 12 months. Other places are in the 60 percent region.
Ask for ANDY!
Keith - 10 April 2018
`
Recommend to me by a friend of mine.  At first I thought it's a bit expensive but believe me it was worth every penny of it. They push you to their limits and beyond highly recommend looking forward to do Certificate 3 here as well.
Ali - 12 January 2018
`
Fantastic training services and an even better staff. The Certificate II in Security Operations was by far one of the best training courses I have ever undertaken, puts my Certificate IVs in Business to shame really. I was amazed by how connected I felt to the company, not just the staff, but being told that Strike will always be there to assist me.

Thank you Strike for helping me to further my career, and I hope to once again train with you in the future.
Andrew - 12 January 2018
`
So glad I came to Strike for my Cert II in Security Operations, learning for real-life scenarios, in a variety of teaching methods that kept it interesting & memorable. The steady pace and momentum kept you focused, pushing you to succeed; no time for mucking around. I've developed a better appreciation of what makes a good security guard; their discipline and teamwork skills. Our trainers have immense knowledge & experience, always willing to answer questions; plus witty humour to lighten the mood. Exceeded my expectations. Look forward to my next course with them.
Larry - 15 January 2018
`
More great feedback from our "Provide First Aid" students –
"Thank you Mick!  Your Teaching was really helpful I've learnt a lot.
I would definitely recommend to my other friends to do their First Aid course with you.
Again Thank you for your valuable instructions. "
Shahzad - 18 December 2017
`
"An RTO like no other. This place is run on a tight schedule that keeps you in check, and really pushes you to succeed.   While being militant about timing, they are also incredibly understanding, flexible and adaptable to any issues that come up.

Best education form I've ever had, with better support than both UWA and ECU.

The content of the course is fantastic, in depth, and has a strong focus on how operators should perform, rather than how they currently do.
If you have ever had a negative experience with a security guard, you know how rough it can be.
Get your cert II through Andy and Gaven, and you will be trained by 140 years experience in the police and military, and be qualified in a way no other RTO can offer.
The banter in the office is insane! Much love to Daphne and Nigel for the constant distraction, fear, and fun!"
Kody - 25 November 2017
`
Thank you to Strike Training & Consulting for providing an informative and interactive staff training session tailored to suit the needs of our organisation. Gaven shared his wealth of knowledge & experience in a friendly and professional manner. We look forward to having Strike come again.
Life Live It! Occupational Therapy - 7 September 2017
`
My 15 year old daughter Jasmin & I had been looking for a self defence class that we could do together. We both loved the fun class & have come away with some great tips & practical ways to keep ourselves safe if needed. Thank you for the enjoyable evening classes. Now to practice on my husband & two sons.
Joanne - 8 August 2017
`
I would like to thank you for the top quality teaching that was provided and the dedication plus leadership showed throughout my Certificate II in Security Operations.  There was NEVER a dull moment during the course.
I will be more than happy to recommend STRIKE TRAINING to any friends thinking of working in the Security Industry… and if I do decide to do my Certificate III in the not too distant future, it would most definitely be with you guys again.
Russell - 27 June 2017
`
One of the most professional training and consulting teams I have seen for a long time. The trainers here want you learn and do the best they can to make sure you are in the top 10% of security officers around. Highly recommended courses. The trainers have a vast amount of experience with the knowledge and professionalism to back it up, make this your only place for training and you will succeed in this industry.
Kenny - 20 May 2017
`
Great training organization could not have been happier with my training. The boys here are some of the best instructors with years of experience and friendly attitude. Could not recommend them highly enough for anyone who wants to do their security or first aid. Great jobs guys keep it up.
Jesse - 18 May 2017
`
Very informative course with brilliant trainers. Thank you gentlemen for everything. To all those out there wanting to complete cert 2, I can't recommend Strike Training enough.
Stephanie - 17 December 2016
`
Strike Training and Consulting is the best training that I've ever had.  The best instructors with years of experience, so professional I learnt a lot that prepared me for the real thing. Thank you Strike team! I recommend Strike Training & Consulting to any one is looking for security course or training.
Charlie - 23 May 2017
`
Fantastic positive vibe! Making everyone feel comfortable, Amazing training & company 🙂 yyeeww!!
Callum - 3 June 2017
`
Last day of training today. Time just flys when you're having a great time. Loads of learning with real time scenarios. What really happens in the real world is what we understood. It was not just power point presentations. I can guarantee, it's worth all the time. I realised that a security guard is not just a doorman as people think. I'am glad I chose to train at "STRIKE". I highly recommend them.
Our trainer Mr. Gaven Wicks has immense knowledge and is witty and has a fantastic sense of humour and Always is ready to talk about any scenario. All I can say it was all worth it.
Bradley – 22 July 2016
`
The Best place to join. Most experienced faculties. Practical tasks helps to gain the security industry experience. You will feel proud after fully loaded with knowledge and skills. STRIKE is the BEST
Pardeep – 6 October 2016
`
A well facilitated course and it's surely enhances the need for clear concise and accurate information regarding security and laws pertaining.
Gaven and the team are professionals.
Good facilitators and content
Paul - 26 August 2016
`
Highly recommend this company to anyone who wants to be in the security industry. Very professional run by Gaven.
Many thanks
Rob - 7 August 2016
`
Started my Certificate 2 in Security Operations & Terrorism Awareness on Monday 4 days into the course so far and I've learnt so much on Law, tactics communication etc, never experienced anything like this before there is so much involvement in the course itself, communication and teamwork what to do what not to do, best course ever and Gaven Wicks our mentor and trainer is such a top bloke, would recommend him and this company to anyone.
Luke – 27 October 2016
`
I just completed my Cert II in Security with you guys & to say I was impressed is an understatement. I'd say to anyone who was looking to do their security related training to look no further. Peter & Gaven provided a professionalism that you won't find anywhere else in Perth. The course content & overall experience was Top Shelf, even with my experience of over 10 yrs in the industry. I'll definitely be recommending anyone looking to get their certs either renewed or for the 1st to go straight to Strike.Once the new purpose built facility is completed they will no doubt be the leaders in all associated security training. Good Stuff Guys & I'll be sure to call in once you get your new premises open to the public.
JD – 1 October 2016
`
My name is  Ric and I would just like to thank you all for a great, in depth and thorough course I just sat from 17th/10/16-28th/10/16.
Also, to know that I will always have the support and backup needed in the future.
The subjects covered were a real eye opener and were made very enjoyable and some of the course is not covered in other courses that I have done.
I will be highly recommending Strike Training to anybody who wishes to complete a course.
Many thanks again Guys
Ric - 17 October
`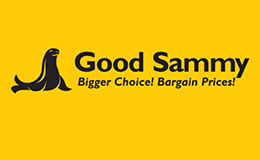 Upon referral and recommendation from another organisation, Good Samaritan Industries approached Strike Training & Consulting to customise a 'Store Security and Conflict Management' program for our organisation.
Strike Training & Consulting worked closely with us to develop a bespoke training product that was highly contextualised to our environment and staff. This culminated in delivery of the training to 25+ store managers over a half day period.
The program was a complete success and all participants left the course with confidence in how to handle conflict in the work place in a professional manner in line with their rights as an employee.
The trainer we had for the day was Mr. Gaven Wicks who was very professional, and didn't subject us to 'death by power point'. The session was very interactive and inclusive of all participants in a safe and fun training environment.
I have subsequently recommended Strike Training & Consulting to other retailers as a result of our experience and would continue to do so for people who need professional development in conflict management or for any business that has a strong customer relation base.
Paige Lynam - Retail Operations Manager
`