We would like to thank the Holy Cross College students and their Mums for a wonderful Self Defence group lesson.
What a fantastic and enthusiastic bunch!
The group of girls with their friends learnt some very valuable points and considerations to remember whilst enjoying their everyday life.  Supported by their Mums, they will have new skills and understanding of situational awareness, which will be a gift for life.
Your personal safety is such an important issue and we loved being able to teach you such critical techniques through our extensive background and experience.  We covered issues of self defence and bullying, with:
How to communicate if they are confronted;
How to recognise an unsafe situation;
How to observe and evaluate their surroundings so they can make good decisions about their safety;
Simple self-defence techniques to resist an attack;
How to use everyday items they carry around to protect themselves;
How the law impacts them and the perpetrator; and
We addressed the specific personal safety concerns for the children at school, in public, travelling, at home and other various scenarios they presented as a problem for themselves.
We would like to thank the group from Holy Cross for requesting the training session.  We loved teaching you such important life skills, vital for your safety and self confidence.
If you have a group you would like to organise Self Defence training for, please do not hesitate to contact us.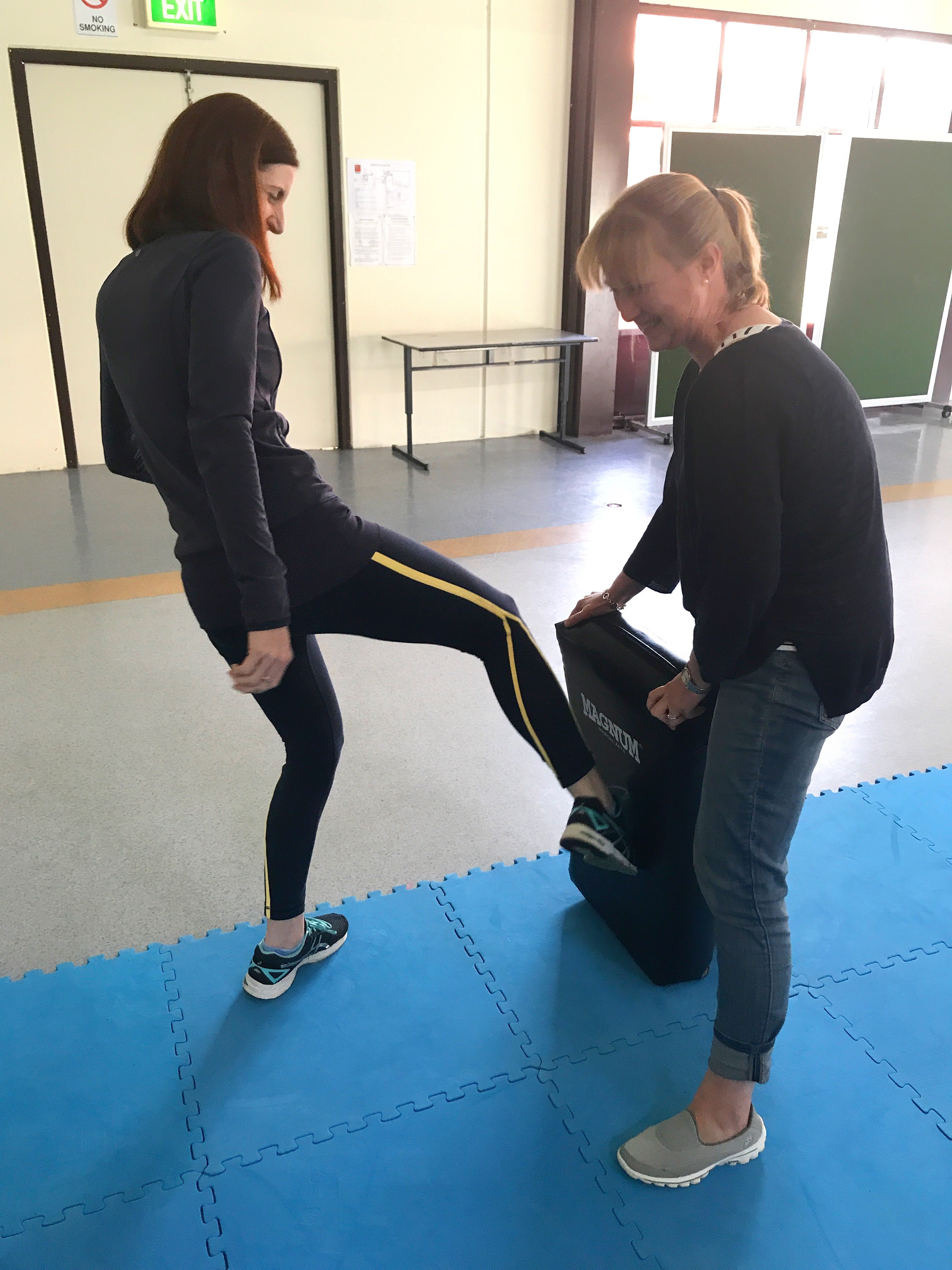 Please follow and like us: