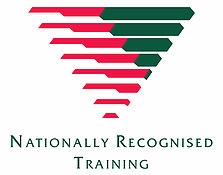 By using Strike's background in enforcement we have created a program for retail staff to manage aggression and threats within the workplace. This program teaches law, strategy, communication, conflict negotiation, environmental and situational awareness. This course has been provided to a number of coporate groups with great success.
Enrol now
Conflict Management Course
Are your staff left alone?
Have you or your staff had to deal with aggressive or abusive patrons? Perhaps under the influence of alcohol or drugs? Or even criminals?
Do you know what to do if this occurs? Do you know your rights when confronted with an aggressive customer?
What strategies do you have in place to deal with abusive customers and the personal safety of your staff?
If these questions raise any concerns for you as a manager then you need to give your staff the tools to manage these situations. If you are relying on security and/or police to attend in time to deal with an issue it may be too late. Staff need to know how to deal with this problem in real time.
Strike Training and Consulting created the Conflict Management Program to combat this problem. Our former enforcement operatives have dealt with these issues and people many times so they know how to deal with it effectively. This training will provide your staff with a suite of techniques to deal with aggressive behaviour in the workplace and how to manage your own personal safety. There are many unknowns when dealing with conflict, knowledge and preparation are the key. You will learn:
The law and its impacts;
Using verbal communication to illicit compliance;
Managing conflict through negotiation;
How to manage your workplace to ensure safety;
Environmental awareness through risk evaluation;
Situational Awareness, to identify presented risks; and
Physical Responses to confrontations.
Strike consultants will conduct a risk assessment of your business operations, work environment and procedures to create a bespoke programme for your organisation. Strike will deliver onsite training for your staff using interactive presentations and role plays to meet the needs of your particular circumstances. Our experts have created numerous programs for organisations around Australia within many different industries. Some of our customers include:
Brookfield GIS;
Uber;
UberEats;
Jaxon Construction;
St Vincent de Paul;
Good Samaritan Industries; and
Life Live It – Home Nursing Services