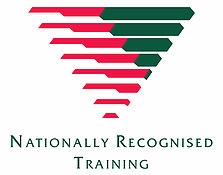 Strike provides nationally accredited training in Certificate II and III in Security Operations (RTO 41500). Our consultants have applied their expertise to create new training programs using the latest methods.
At Strike you will be trained by experts who have been exposed to the highest level security operations in Australia and abroad.
Enrol now
CPP20218 CERTIFICATE II IN SECURITY OPERATIONS
FLEXIBLE LEARNING NOW AVAILABLE
INFECTION CONTROL FOR SECURITY INDUSTRY AVAILABLE TO CERTIFICATE II STUDENTS
Security Guard, Crowd Control, Provide First Aid and Terrorism Awareness and Response PLUS Responsible Service of Alcohol
Learn at your own pace and you decide when you want to train. To gain your security licence you have to complete 120 hours of face to face training.
Make your non-refundable $300 deposit and start when you want. This will hold your position in this class only and is non transferrable.  With our flexible learning option, you choose when you want to complete your lectures.
If you are time poor or have other commitments this is the only way you are going to get your security licence. This is ideal for university students, FIFO workers or part time workers.
click here
DO NOT WAIT – Places are limited and we often book out.
Core Units:
CPPSEC2101 Apply effective communication skills to maintain security
CPPSEC2102 Apply legal and procedural requirements to work effectively within a security team
CPPSEC2103 Apply WHS, emergency response and evacuation procedures to maintain security
CPPSEC2104 Apply risk assessment to select and carry out response to security risk situations
CPPSEC2105 Provide quality services to a range of security clients
CPPSEC2106 Protect self and others using basic defensive techniques
CPPSEC2107 Patrol premises to monitor property and maintain security
CPPSEC2108 Screen people, personal effects and items to maintain security
CPPSEC2109 Monitor and control access and exit of persons and vehicles from premises
CPPSEC2110 Monitor and control individual and crowd behaviour to maintain security
CPPSEC2111 Apply security procedures to manage intoxicated persons
CPPSEC2112 Apply security procedures to remove persons from premises
CPPSEC2113 Escort and protect persons and valuables
HLTAID011 Provide first aid (*this unit will be completed separately to the core units above)
WE ARE ALSO OFFERING WORK SAFELY IN THE CONSTRUCTION INDUSTRY (WHITE CARD) FOR $50 (usually $75)
It's a FACT. Our students pass the SAIWA test. Now more than ever it is critical you receive the best security training if you want to get your licence. At Strike Training our students receive quality training to pass the test and bring value to their employers.
When you have completed your training with Strike, we have a number Western Australia's top security firms waiting to hire you. We will continue to assist you until you find work with resumes and career guidance. Take a look at our employment page.
*Please note, employment is not guaranteed, this is a final decision of the hiring security firm.*
Recognised Prior Learning (RPL) is available.
TERRORISM AWARENESS: In addition to the CPP20218 Certificate II in Security Operations qualification you will also receive training in terrorism awareness. This is an "unaccredited training program" created by Strike consultants to aide security officers in their duties. Please view this program in detail using the button below. There is no additional cost for this training if you are completing CPP20218 Certificate II in Security Operations.
Terrorism Awareness
Reserve your place in our Perth security training course
Please select the enroll button below for our nationally-recognised security guard training. Then choose a commencement date you wish to start by selecting the appropriate button. Complete the enrolment form and submit it online. One of our consultants will contact you shortly to confirm you booking. Please contact us to make further enquiries.
Enrol now
I recently competed the Cert II in Security Operations. My trainers Gaven, Andy and Elisha, you all were awesome to work with. Your knowledge and skills made the course instructive and enjoyable. So much so, I smashed out the SAIWA test in less than 20 minutes. Thanks.
Paul
An RTO like no other. This place is run on a tight schedule that keeps you in check, and really pushes you to succeed. While being militant about timing, they are also incredibly understanding, flexible and adaptable to any issues that come up.
Best education form I've ever had, with better support than both UWA and ECU.
The content of the course is fantastic, in depth, and has a strong focus on how operators should perform, rather than how they currently do.
If you have ever had a negative experience with a security guard, you know how rough it can be.
Get your cert II through Andy and Gaven, and you will be trained by 140 years experience in the police and military, and be qualified in a way no other RTO can offer.
The banter in the office is insane! Much love to Daphne and Nigel for the constant distraction, fear, and fun!
Kody
I would like to thank you for the top quality teaching that was provided and the dedication plus leadership showed throughout my Certificate II in Security Operations. There was NEVER a dull moment during the course.
I will be more than happy to recommend STRIKE TRAINING to any friends thinking of working in the Security Industry… and if I do decide to do my Certificate III in the not too distant future, it would most definitely be with you guys again.
Russell
One of the most professional training and consulting teams I have seen for a long time. The trainers here want you learn and do the best they can to make sure you are in the top 10% of security officers around. Highly recommended courses. The trainers have a vast amount of experience with the knowledge and professionalism to back it up, make this your only place for training and you will succeed in this industry.
Kenny
We have ZipPay and EFTPOS facilities available for payment. Call us for details.